saved from url: http://www.chevroncars.com/awardpage/BOTI.html on 12/16/1999.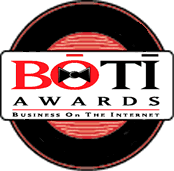 MOST INNOVATIVE SITE
Chevron's World of Car Characters .
Traffic Volume: Up to 4 million hits per month
Tools: Allaire HomeSite, Adobe PhotoShop, Macromedia Flash and Director, Netscape Server Side Java- Script and Oracle 7.3.2


By Christy Hudgins-Bonafield
What's the first thing ISL Consulting Co. did when $40.6 billion Chevron Corp. came asking for a Web site to highlight its toy car promotional campaign? It authorized a staff buying spree at FAO Schwarz, of course.
The very corporate ISL folks, who do Internet and intranet design for the likes of Montgomery Securities, dedicated the majority of their time and resources for three months last summer to getting inside the minds of kids.
Chevron and ISL plunged together into a world of nap times, blankets, graham crackers, schools and pure fun. Adult programmers were ordered to think like 8-year-olds (hey, they both thrive on pizza and Pepsi anyway). And Chevron executives in full corporate livery, half spectacles and all, found themselves hopping into cyber mud puddles with Freddy-4-Wheeler-the smiling, green, big-eyed utility vehicle with the bikes on top.
Under the guidance of Glenn Weckerlin, manager of brand strategy, Chevron took its advertising and toy sales success with animated claymation cars and built one of the freshest, most innovative corporate Web sites around.
Traffic at www.chevroncars.com spiked from 10,000 hits a week in September, when it went live, to more than 1 million per week over the Christmas holidays. The site also has tens of thousands of registered users-many who return again and again to participate in nationwide educational game competitions.
Although the site is intended primarily for 5-to-12-year-olds, older kids (the 30-to-50-year-old variety) are pressing for harder questions in games like the site's Road Adventure-an ever-expanding holiday itinerary of parks, the environment and other locales that speeds along with grammar, science, geography and other questions.
David Ferguson, ISL's president, says it's not unusual to have the site generate 100 feedback messages a day-many from kids with ideas for new claymation characters, like Larry the Limo. "It's very Alvin Toffler," he says, "with consumers designing the goods they want to consume."
Among the highlights of Chevroncars are a service for delivering seasonal and other E-mail cards to friends; a squirrel that points out commercial messages and tasks for which kids may need adult permission; a grocery store where users can grab a cart and, for $6.99, buy a plastic version of Chevron's animated vehicles or other Chevron items; a playground with games like crossword puzzles, connect-the-dots and Concentration-style matching games; and an area to print out stickers.
The games that let users check how they did against players nationwide seem to be the hands-down favorites. If you get the wrong answer, the site provides an empathetic "bummer" response.
The site has a definite commercial and branding message: to show that Chevron is a responsible, necessary and even fun type of business; to demonstrate that Chevron is ecologically aware and doing things like protecting baby owls nesting in pumps; and to let users find out how a company like Chevron operates.
But Chevron manages to achieve its branding goals without clobbering young or old with its message. The company still maintains its more traditional corporate site, but we wouldn't be surprised, given the success of Chevroncars, to see the corporate site rev its engines a little more.
And more is still to come on Chevroncars. Weckerlin says the Road Adventure game will be expanded, and he's thinking of ways to use the site to promote Chevron's math and science awards and to help teachers locate videos and other educational materials. Ferguson says a more animated 3-D presence will come to the site this spring when Chevron launches a new promotional campaign.
So what's the most popular part of the site? Shopping for the toy cars, of course. Weckerlin says the largest buying group tends to be the parents of children between 3 and 9; then come 18-to-21-year-olds, followed by "kids" 35 years and older.
For a national gasoline company in just 26 markets, however, the real success of Chevron's site comes in the brand recognition it affords for both existing and future customers. And the fun message also reflects the changing nature of the gasoline business-pumps give way to complexes including commercial markets, car washes, fast-food chains and even hotels. Yet Weckerlin emphasizes that the site's success has more to do with listening to what people want than any master plan.
In fact, Weckerlin, a chemical engineer with a law degree, found himself consulting some of the best experts in the business when he set about delivering the site-his own daughters, Andrea, 10, and Nicole, 5.
---

BEST INTERACTIVE DESIGN
Chevroncars.com

Chicago -- This evening, the presitgious @d:Tech Best Interactive Design Award was given to Chevroncars.com produced by Chevron Products Company in conjunction with ISL Consulting.

This annual spring event is part of the Chicago @d-Tech conference which focuses on digital branding for marketers and advertisers in addition to e-commerce, audience/measurement and creative effectiveness.

The competition for this award is intense with thousands of high profile websites competing. @d:Tech attracts the best interactive designers, programmers and producers to compete in their awards. Chevroncars.com was uniquely qualified to win this award because it integrates Java, Shockwave, Flash, and database programming to offer the user a customized and integrated user experience.
---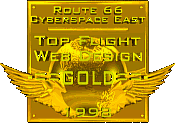 Chevroncars.com

The Top Flight Award is different from so many awards. Once a site is nominated for the award, the site is reviewed and critically evaluated by a panel of judges. This makes the site review and debate process a lengthy one until a concensus of the judges has been reached, and the diversity of the judging panel makes it rather difficult for a site to actually win the award.
However, our goal is to make sure that the award remains meaningful - and to the extent that we will be linking your site from our winners page, we wish to insure that our site's visitors can rely on our judges to pick the very best sites.
---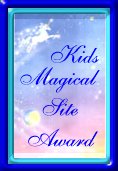 Chevroncars.com

The Kid's Channel Award is given to those sites that make a positive contribution to the internet community. Chevron Cars definitely fits that criteria. As a parent I can honestly say that the site is kid tested and mother approved. It is a fun, entertaining and wholesome site that encourages children to pursue an interest in computers and computer technology. The graphics are excellent and the content is inspiring. It would be my honor to provide Chevron Cars with The Kid's Channel Great Site Award!

---