Nickel Plate Road (NYC & St.L) 587
NKP 587 is a class H6a 2-8-2 Mikado. These engines were used primarily as freight engines and were popular from around 1910 through the end of steam. NKP 587 is currentlly owned and operated by the Indiana Transportation Museum, Noblesville, IN.
I took these photos during one of 587's many summer visits to Bloomington Indiana.
Please also see the Black and White photos
---
All images ©1994-1996 Dan Swearingen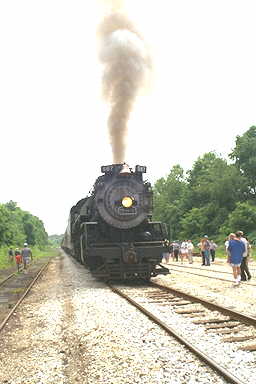 67 Kb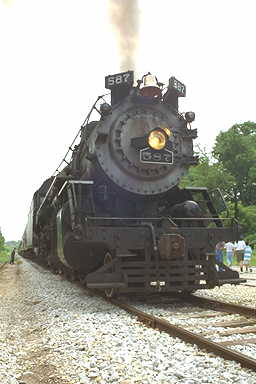 60 Kb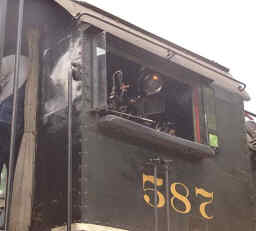 27 Kb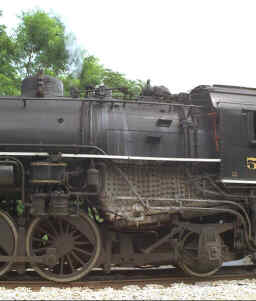 44 Kb
89 Kb
55 Kb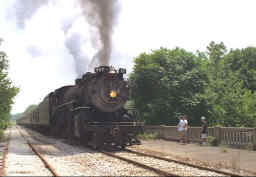 34 Kb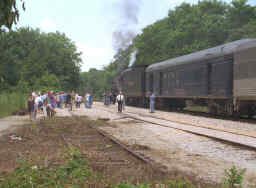 54 Kb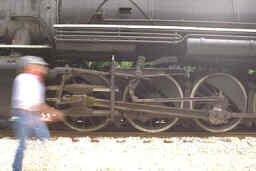 53 Kb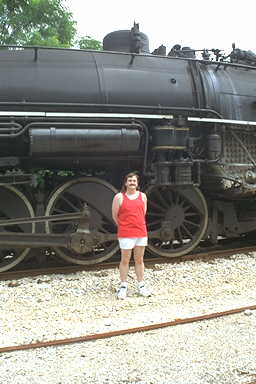 Your intrepid host 69 Kb
---
Go Back to Dan's RR page